Ultimate Self-Contained Certified Campervans For Sale
Our modern campervans for sale will take you around New Zealand in comfort. These vans are easy to drive, Toyota Estima 2000/2001, modern looking 2-side-door model. There engine is located in the front of the vehicle unlike earlier models where the engine is under the front seats. This means it is easy to access the engine to check the water and oil levels which was awkward to do in the older vans. The Toyota Estima 2000/2001 is a lovely van to drive; it doesn't feel like a mini-van so it is pleasant to drive even if you are new to New Zealand roads. They are all automatic and in great condition for cruising around New Zealand.
These modern campervans for sale are in our Gold Campervan range and typically between NZD$5,960 and $7,960. They all must be sold back to us at the end of your travels at a pre-agreed price which depends on the time of the year and length of your ownership period. Having a buy-back guarantees means you don't need to worry about how to sell it at the end of your trip; you can just drive it to us, hand over the keys, have you money paid to you and then be on your way.
Please contact us to discuss your backpacker campervan requirements. Here is a selection of our Gold Campervans:
ETS256
Toyota Estima 2000, Gold, 2.4l, Petrol, Automatic, approximately 303,000 km, rego ETS256. Modern-2-side-sliding doors with towbar, 2-seater, 2-sleeper, Self-contained certified. (ref 11 - ETS256)
Available May 2019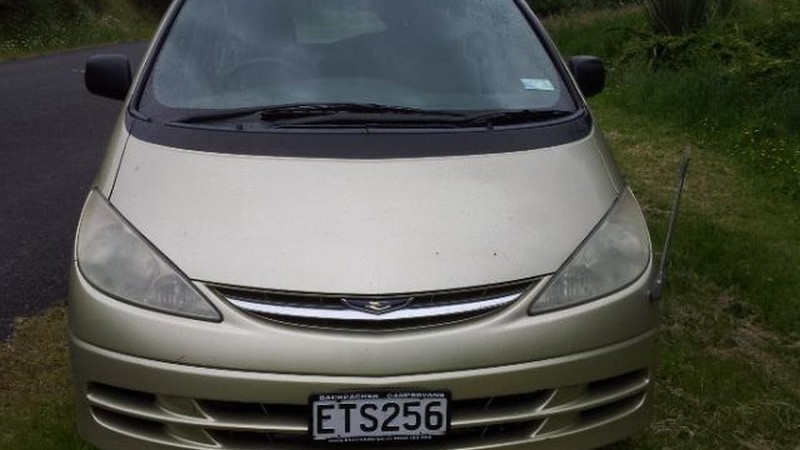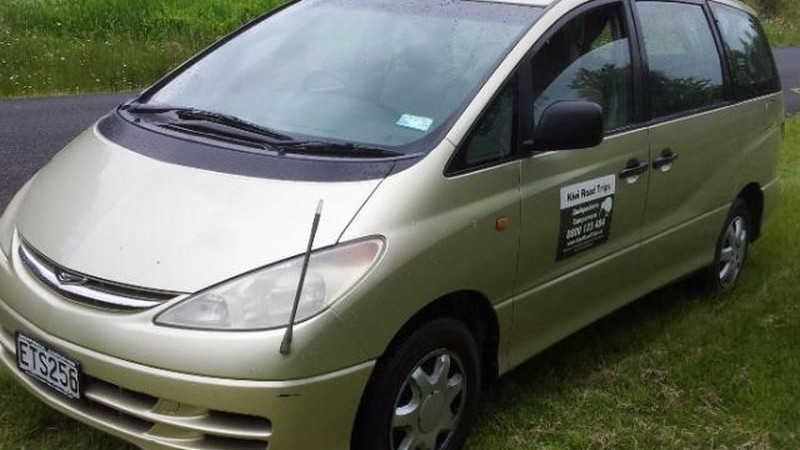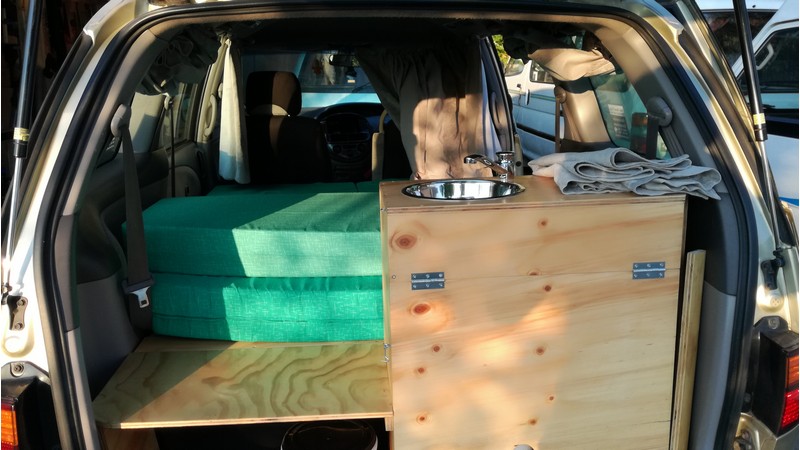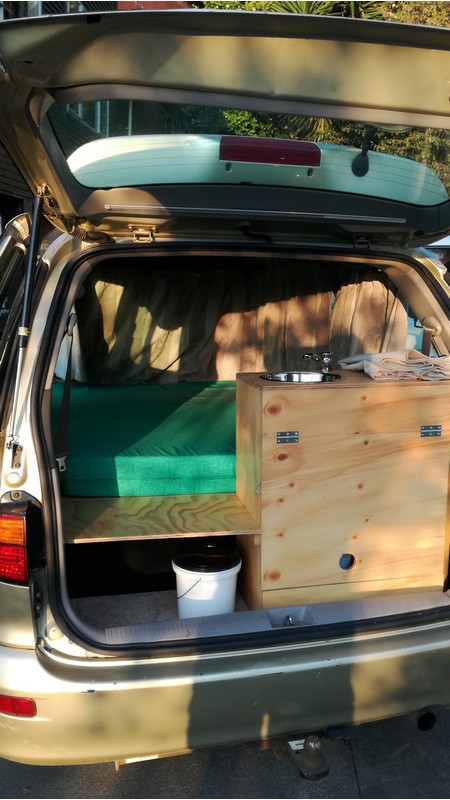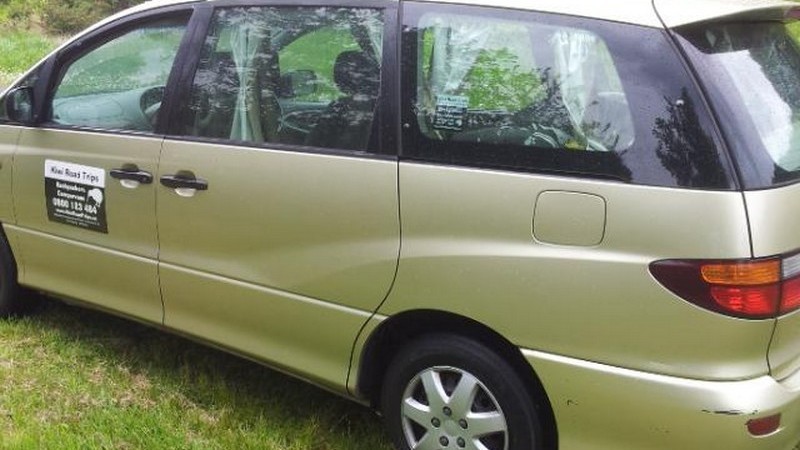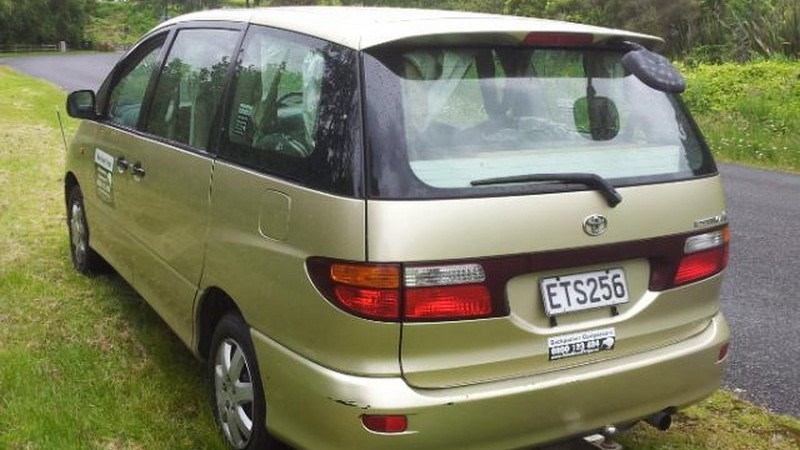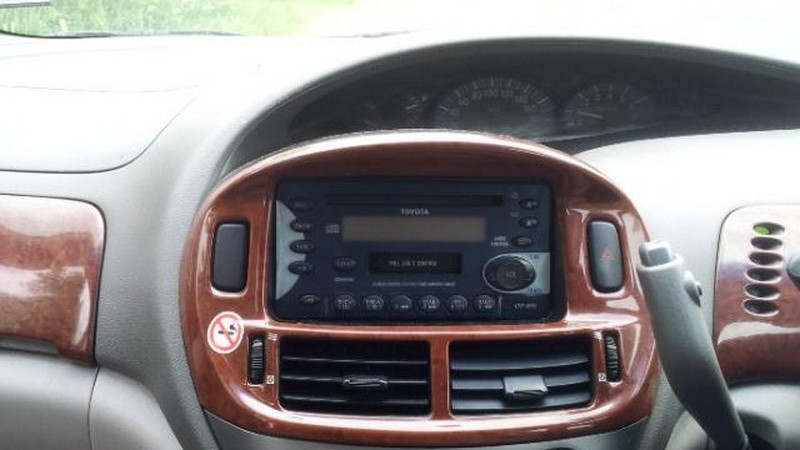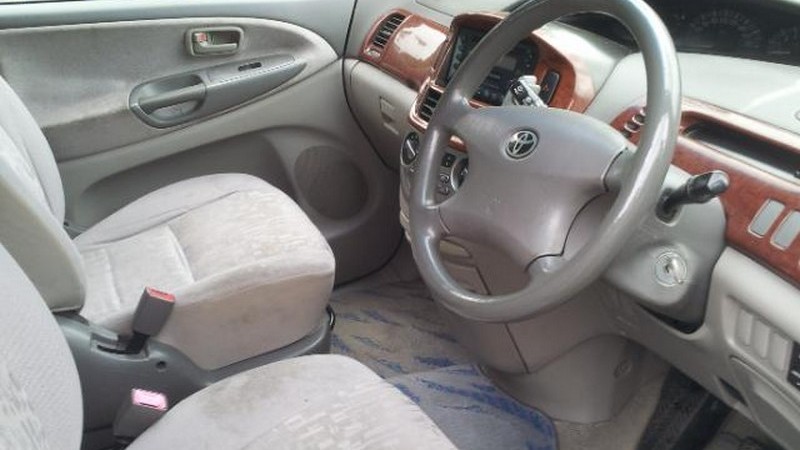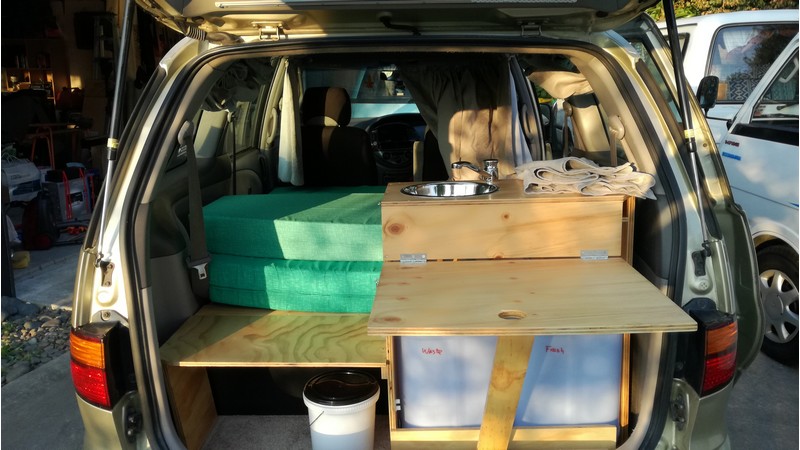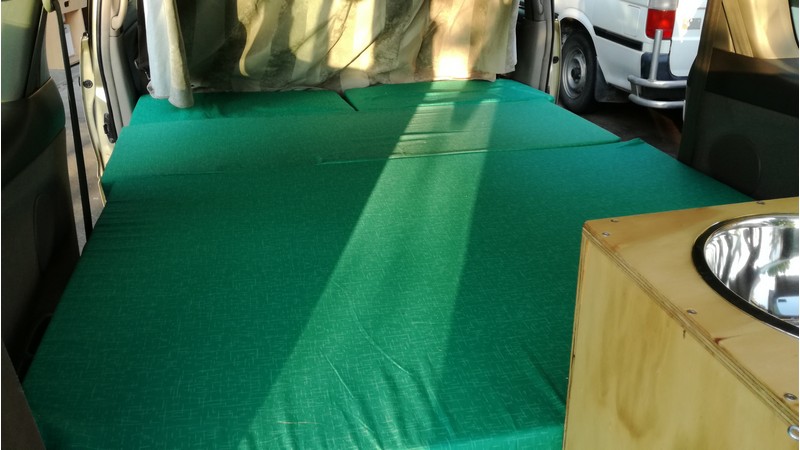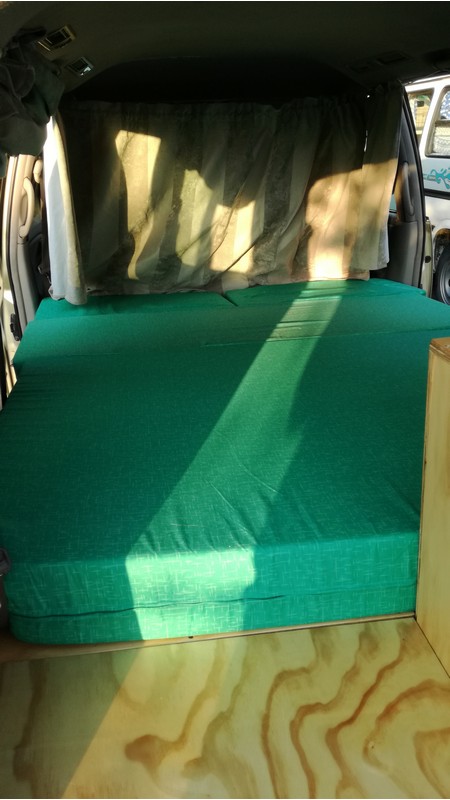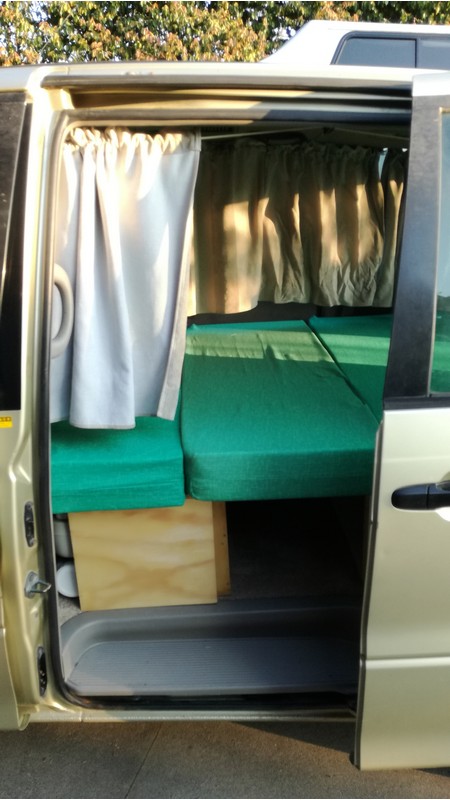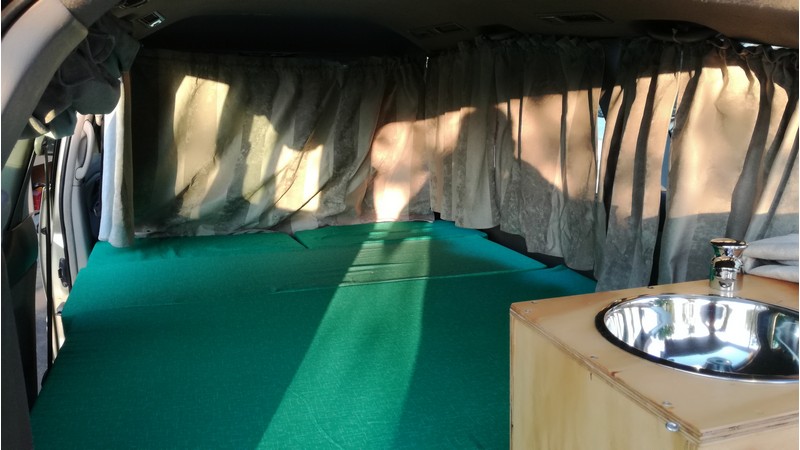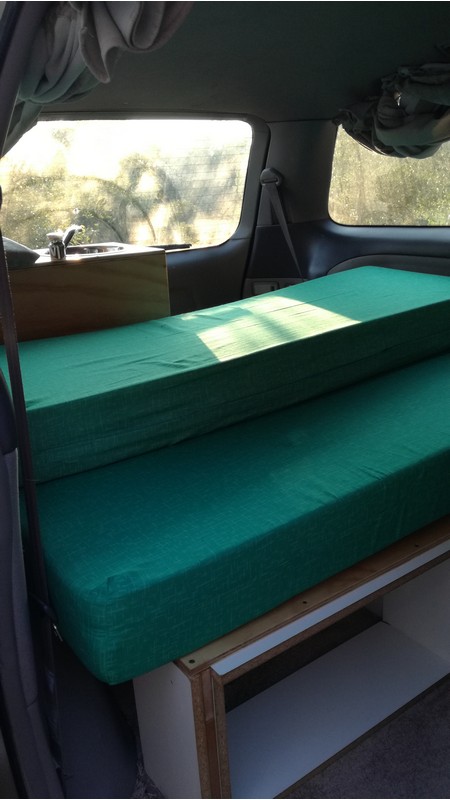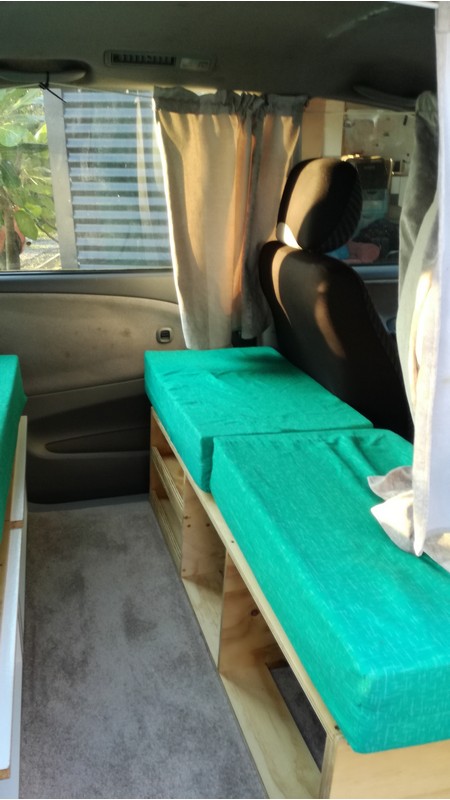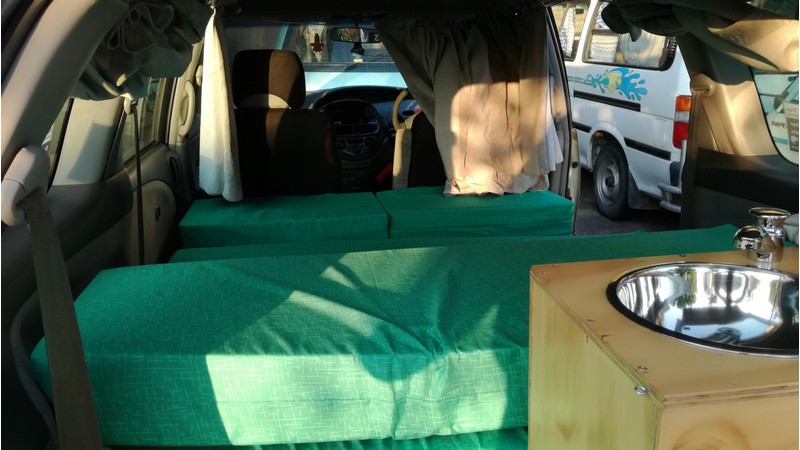 EBU889
Toyota Estima 2000, Silver, 2.4l, Petrol, Automatic, approximately 239,500 km. Modern looking 2-side-door model, 2-seater, 2-sleeper, Self-contained-certified. (ref 16 - EBU889)
Available Now!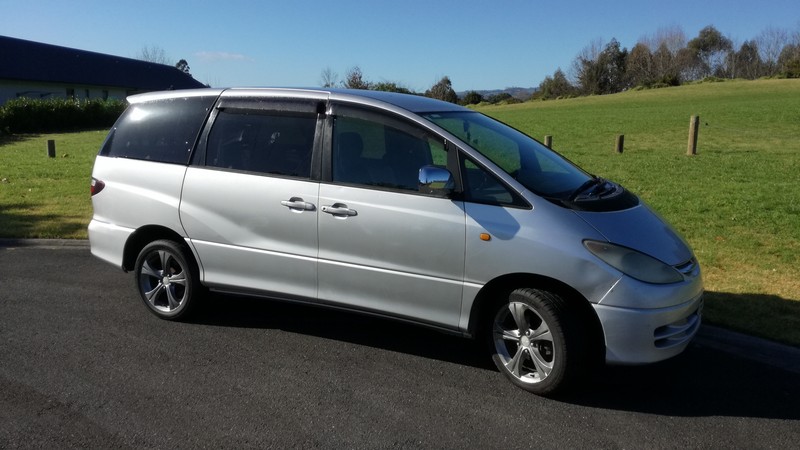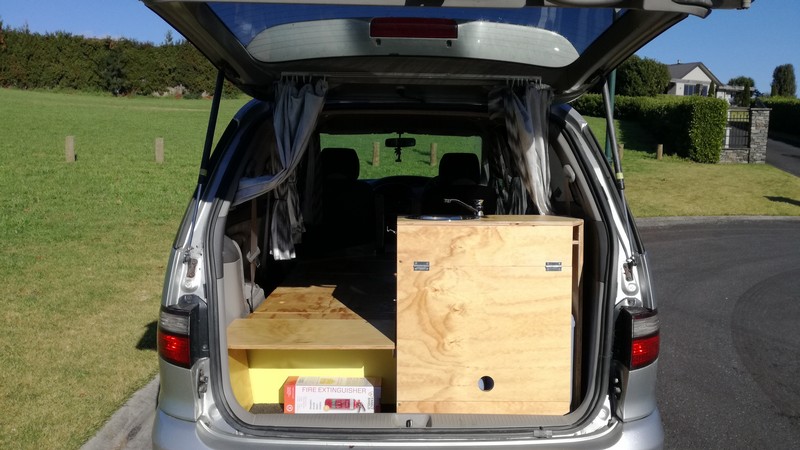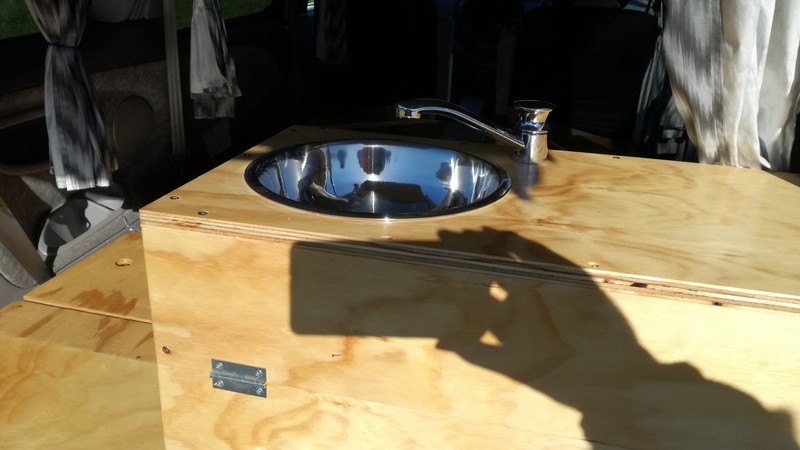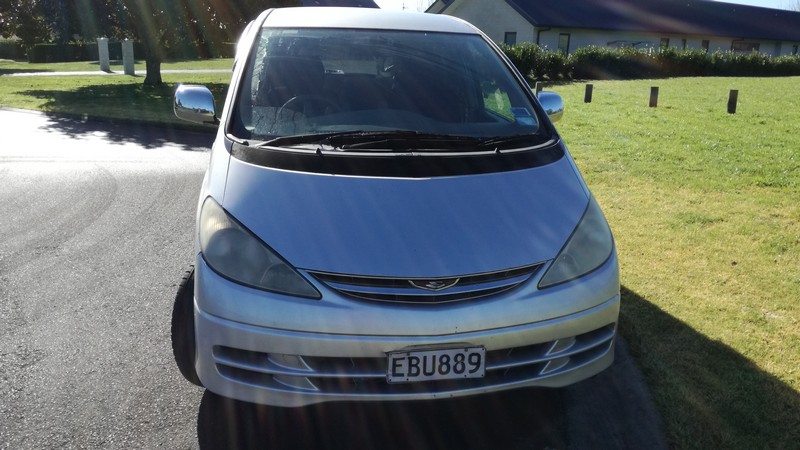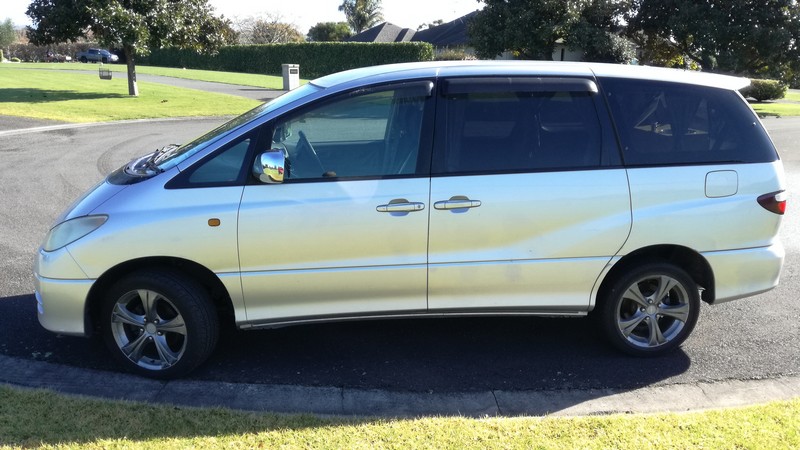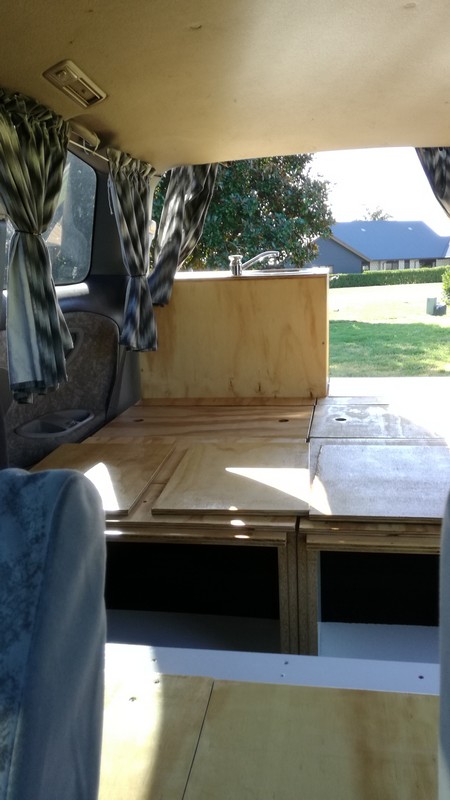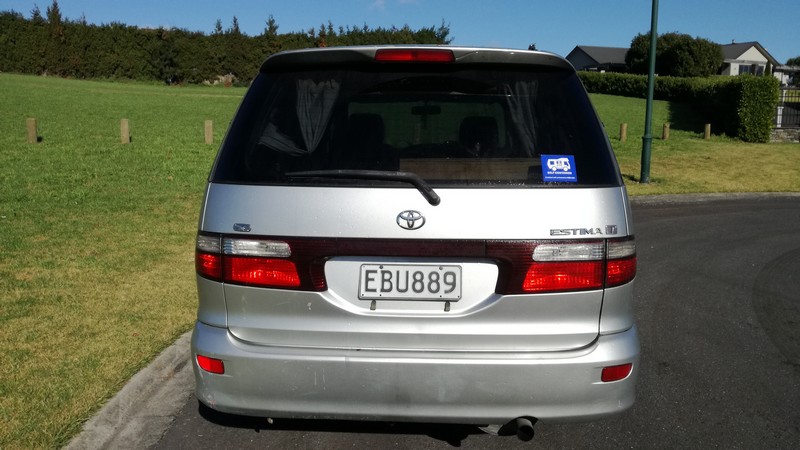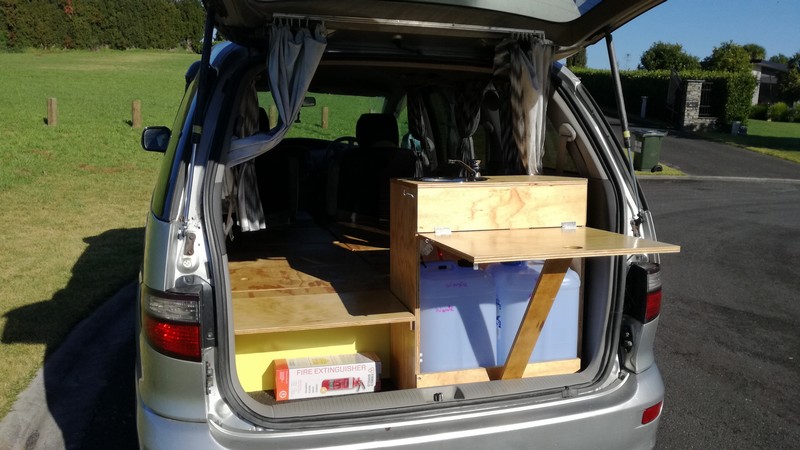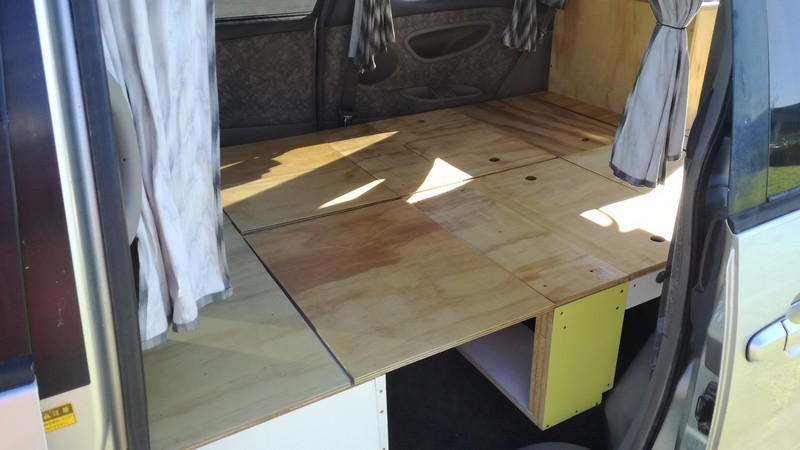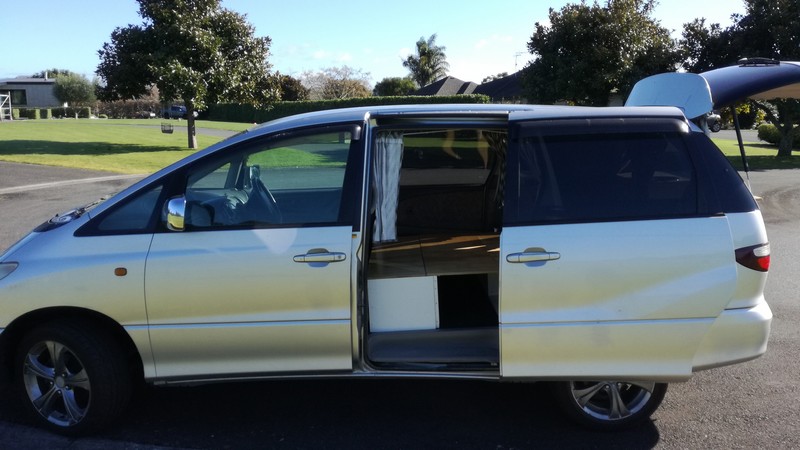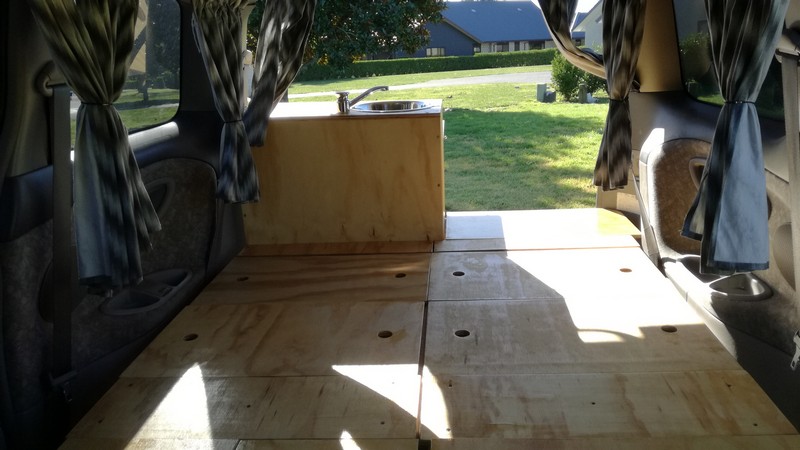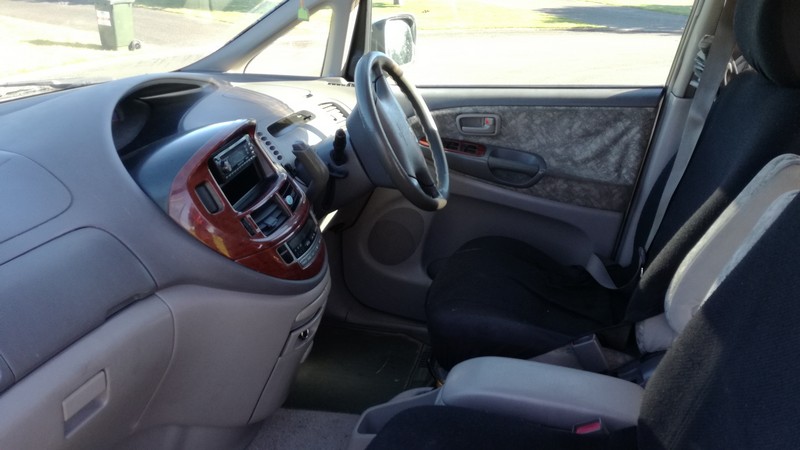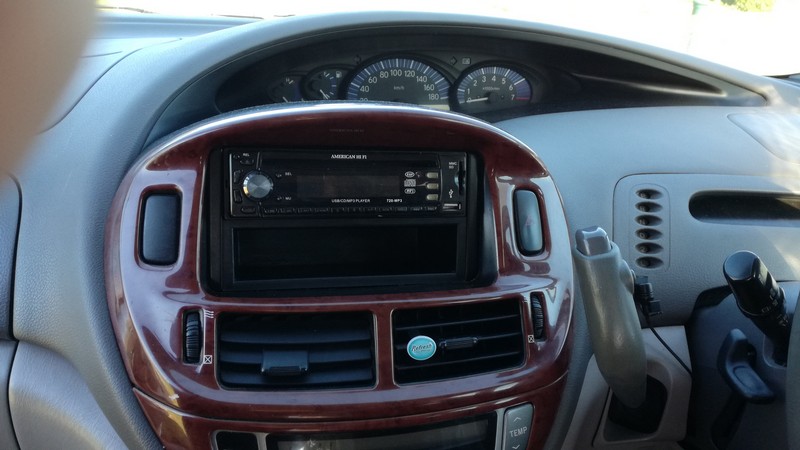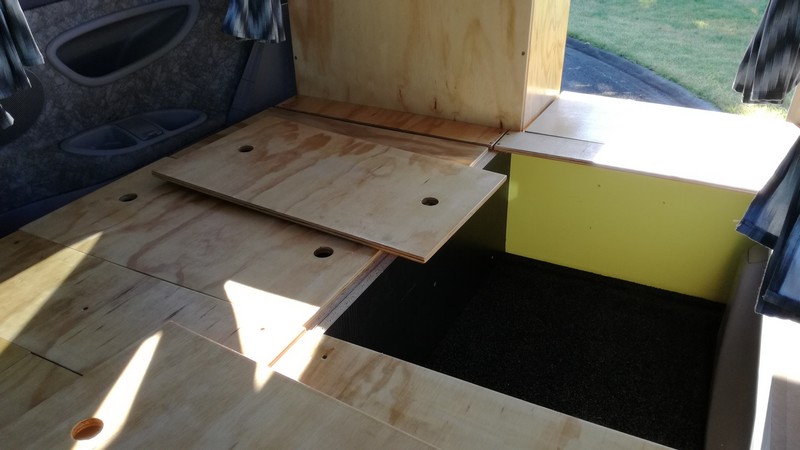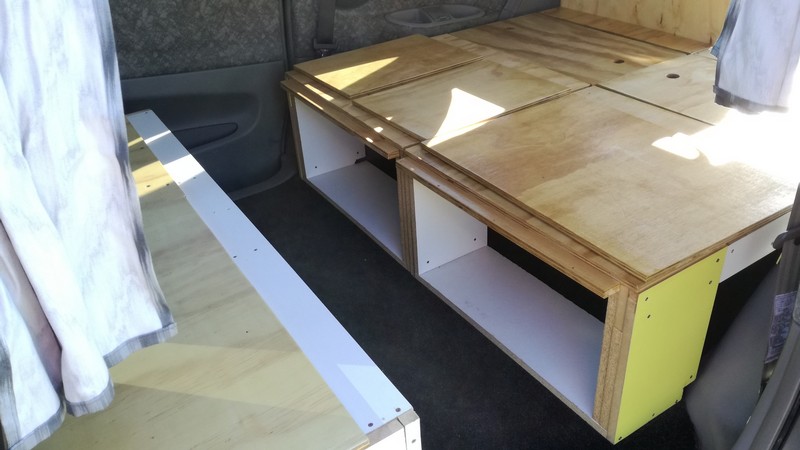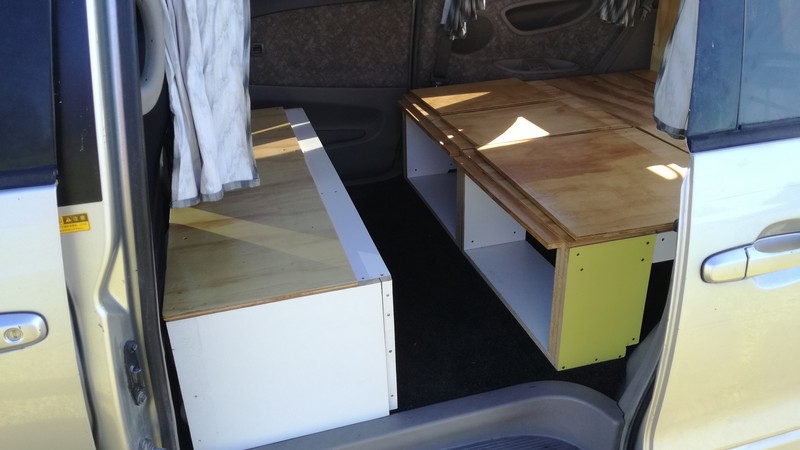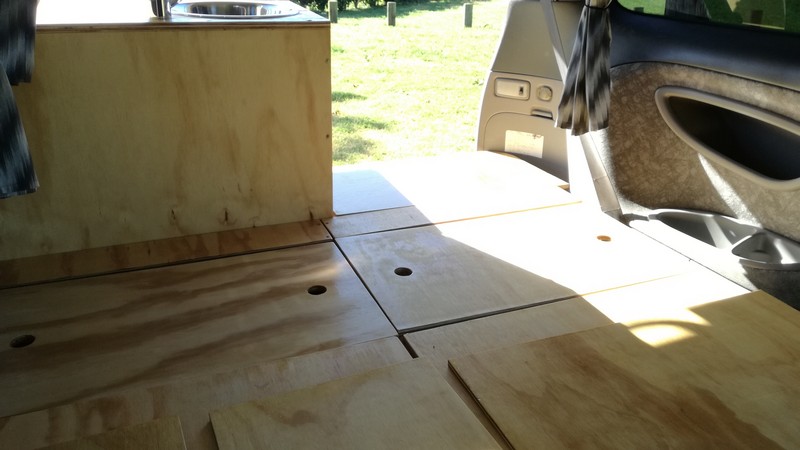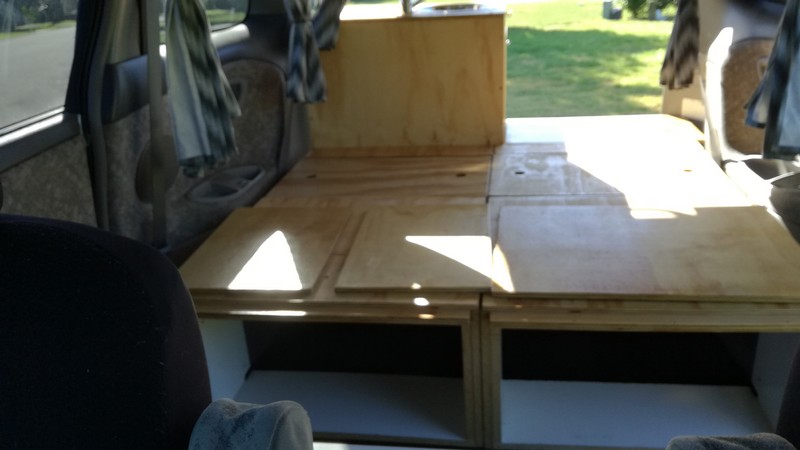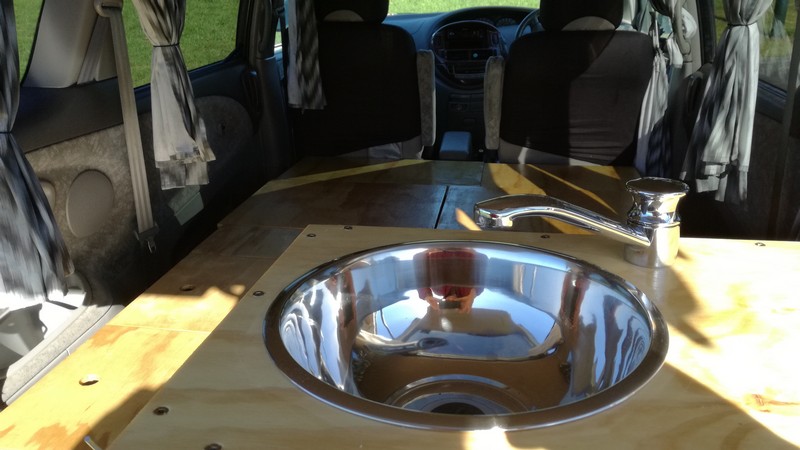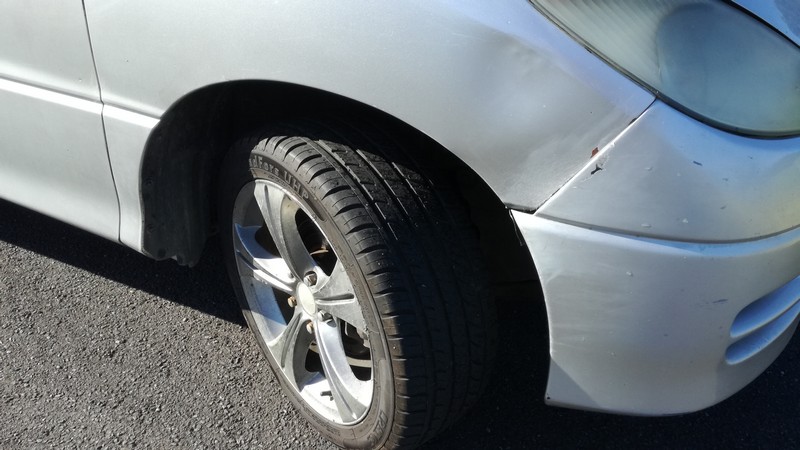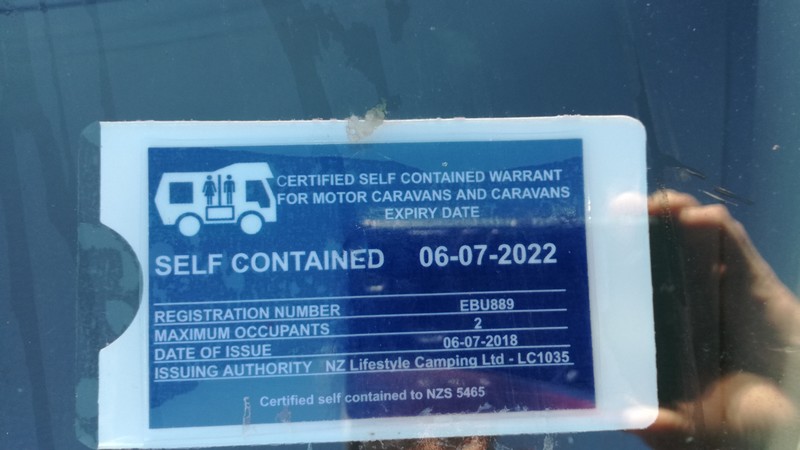 All our vans come with a valid Rego and valid WOF. They have a comfortable double bed (1.9m x 1.35m wide) which can be folded back to allow seating inside the van. They come with a foam mattress, duvet and duvet cover, two pillows, pillow covers, and camping equipment including two chairs, table, plates, cutlery, cooker stove, tea towels and storage bins that stow under the bed frame.