Self-Contained Certified Toyota Liteaces For Sale
The big advantage of a Toyota Liteace over the Toyota Estima is you have 10cm or so if extra head room and the spacious room inside make them idea for use as a campervan. While Toyota Estimas vans present a real challenge to meet current self-contained certification requirements, a well-designed Toyota Liteace layout very adequately reaches the standard. The Standard requires adequate fresh water, sealed grey water collection, a toilet, and a sealable refuse container and to have the capacity to last three days.
Our self-contained Toyota Liteace vans are between 1991 and 1995 and usually high km. This is nothing to worry about as we look after our vans and service them well. Most of our Toyota Liteace vans have had extensive work done on their engines and are in very good condition considering their age. They are priced the same as our Gold Campervan range which have an overall cost of $3,990 for up to 9-months. On top of this if you can return it by the end of 2019 then we will give you an extra $300 so it will have an overall cost of just $3,690! The overall cost is the difference between what you pay when you buy the van and what we pay when we buy it back. For these vans you pay $6,990 and then after your travels we pay $3,000 unless you can return by the end of the year and we will pay $3,300. Having a buy-back guarantees means you don't need to worry about how to sell it at the end of your trip; you can just drive it to us, hand over the keys, have you money paid to you and then be on your way.
Please contact us to discuss your backpacker campervan requirements. Here is a selection of our Toyota Liteace Self-Contained Certified Campervans.
GQZ530
Toyota Liteace 1992, Grey, 2l, Petrol, Manual, approximately 313,000 km, rego GQZ530. Awesome sunroof. 2-seater, 2-sleeper. Self-contained-certified. It has a roof-rack and storage suitable for surfboards and fishing gear so it's brilliant for outdoor adventures. (ref 02 - GQZ530)
Available Now!
AYF512
Toyota Townace Super Extra, 1992, Brown, 2l, Petrol, Manual, only 168,500 km, rego AYF512. Great looking van with a sunroof. 2-seater, 2-sleeper and self-contained-certified. It has a new fit-out with a nicely presented varnished plywood construction. (ref 35 - AYF512)
Available now!
ATZ359
Toyota Liteace 1995, Blue, 2l, Petrol, Automatic, approximately 308,500 km, rego ATZ359. Sunroof. 2-seater, 2-sleeper. Self-contained-certified. (ref 06 - ATZ359)
Booked sorry!
BGR124
Toyota Liteace 1992, Brown, 2l, Petrol, Manual, rego BGR124. Awesome sunroof. 2-seater, 2-sleeper. Self-contained-certified. (ref 04 - BGR124)
Booked sorry!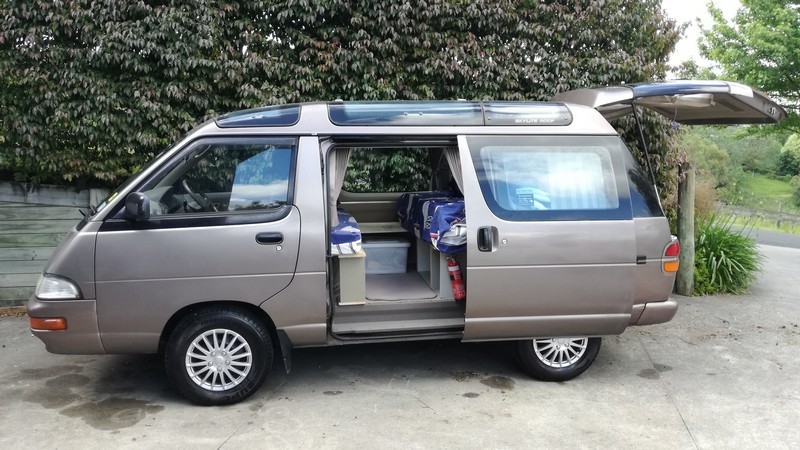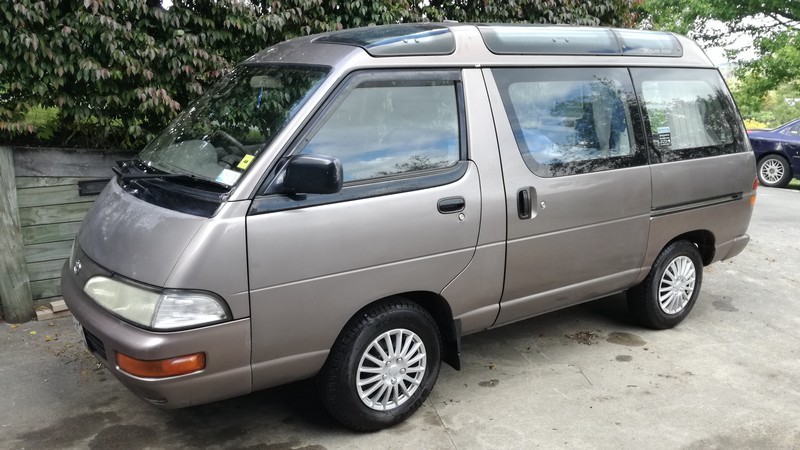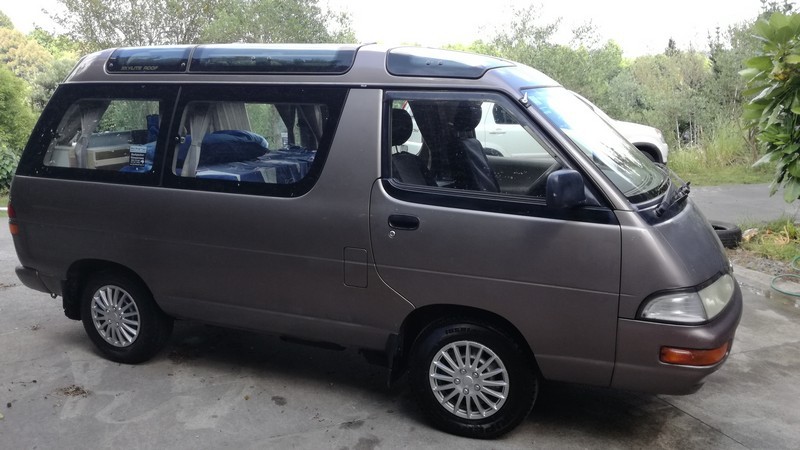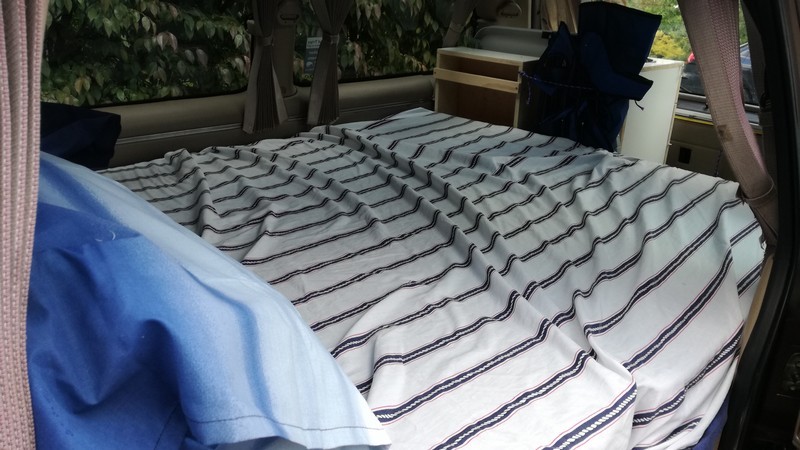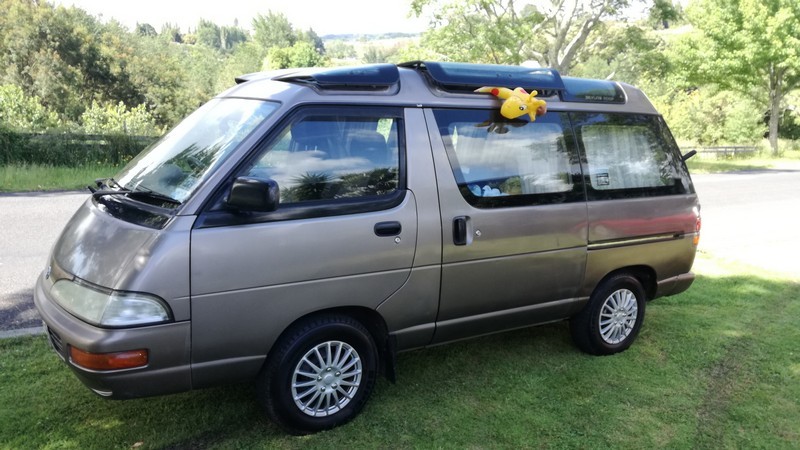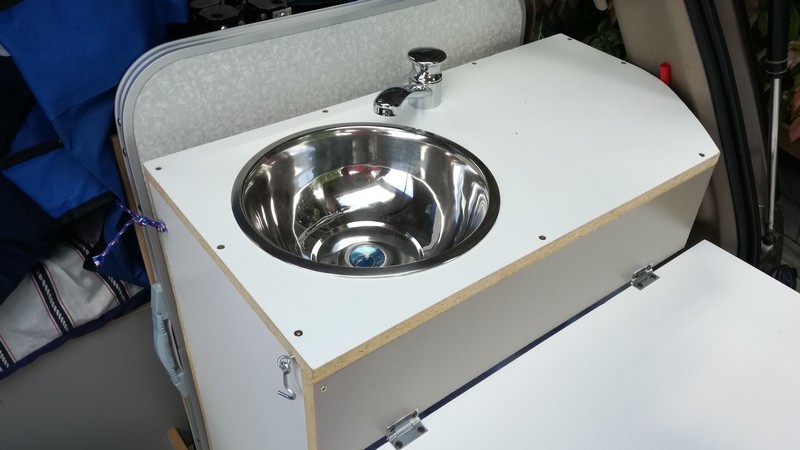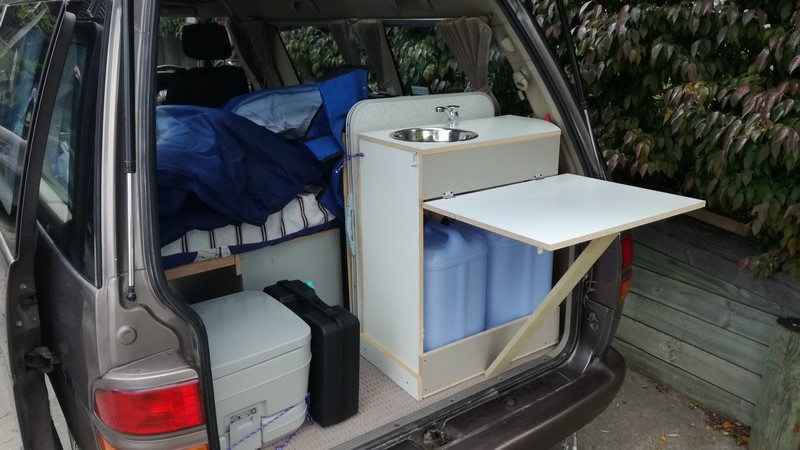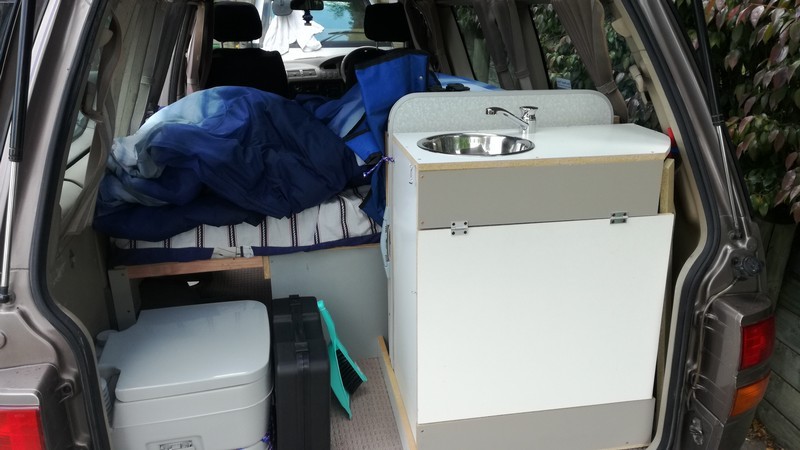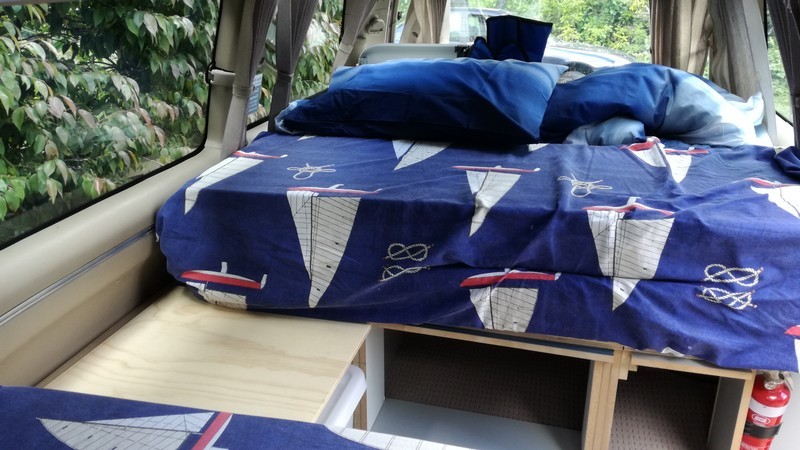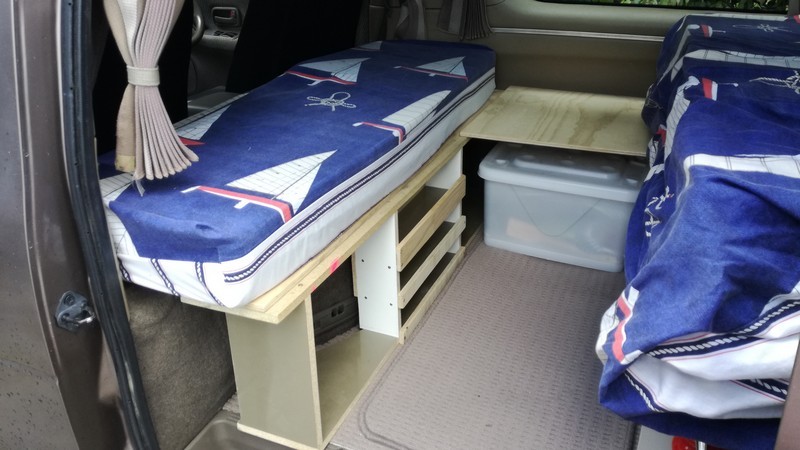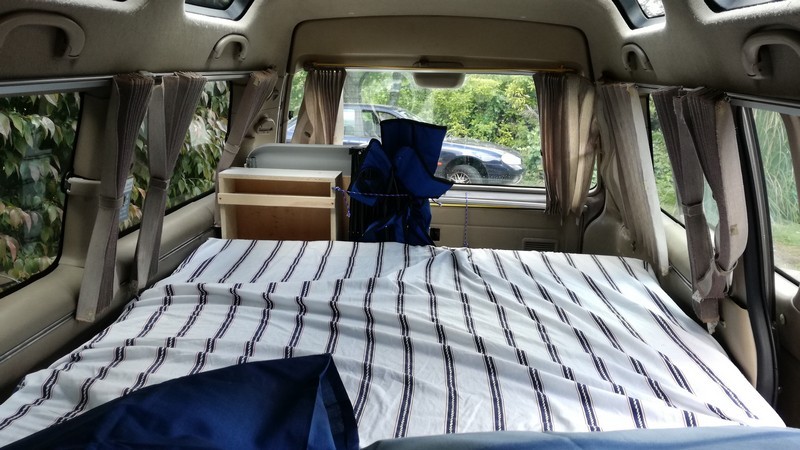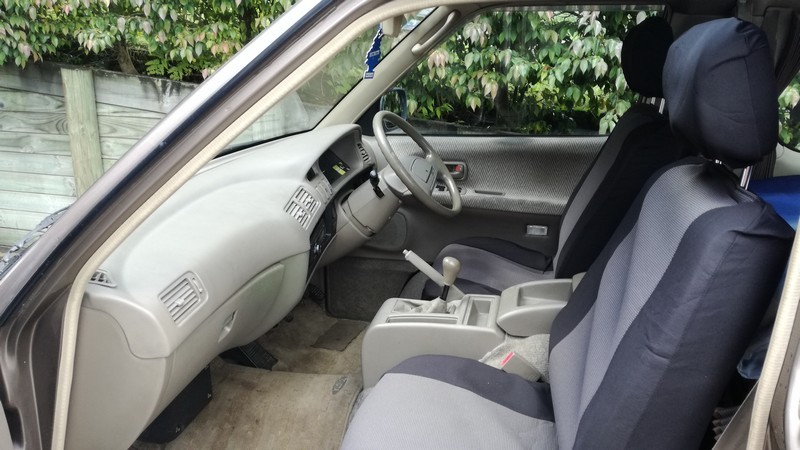 All our vans come with a valid Rego and valid WOF. They have a comfortable double bed (1.9m x 1.35m wide) which can be folded back to allow seating inside the van. They come with a foam mattress, duvet and duvet cover, two pillows, pillow covers, and camping equipment including two chairs, table, plates, cutlery, cooker stove, tea towels and storage bins that stow under the bed frame.